Compare 2018 Mercedes-Benz C-Class Sedan vs BMW 5 Series
Specs at a Glance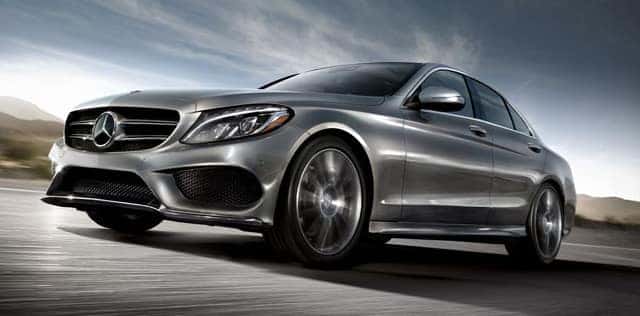 2018 Mercedes-Benz C-Class Sedan
Free Maintenance
unlimited yr./ unlimited mi. *
Transmission
9-speed shiftable automatic
---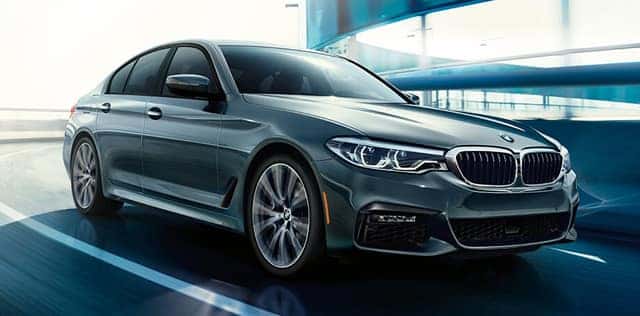 2018 BMW 5 Series Sedan
Free Maintenance
4 yr./ unlimited mi.
Transmission
8-speed shiftable automatic
2018 Mercedes-Benz C-Class Sedan vs 2018 BMW 5 Series Sedan
Serving

San Antonio

,

New Braunfels

, and

Boerne, TX
There are always manufacturers trying to compare their products to Mercedes-Benz and BMW. They add high-tech features to the interior and exterior accessories that make convenience the standard. Still, no matter how much they try, makers of standard vehicles will never match the elegance and prestige of Mercedes-Benz and BMW.
With regard to the standing competition that Mercedes has with its BMW counterpart, one look at the numerous features offered by Benz shows that there is little comparison between the two vehicles. Whereas BMW is still trying to figure out its fuel economy, Mercedes-Benz has moved on to bigger and better things that include engine power that lasts for many years. Such is the case with the C-Class Sedan.
Fuel Economy
The Mercedes-Benz C-Class Sedan gives a fuel economy range of about 418 miles per full tank of gas. You can get up to 574 miles on a full tank when traveling along the highway. Meanwhile, the BMW 5 Series gives you about 378 miles in the city and around 540 miles on a road with fewer stop lights. On average, you can probably get about 27 miles per gallon combined city and highway travel in the Mercedes-Benz C-Class Sedan. The BMW 5 Series Sedan comes short at 24 miles per gallon combined city and highway travel.
Dimensions
Bulkiness is a thing of the past. People want a vehicle that comfortably fits into parallel parking spaces. The 2018 Mercedes-Benz C-Class Sedan has 12.6 cubic feet worth of cargo space yet boasts of being only 71.3 inches wide and 184.5 inches long. The 2018 BMW 5 Series Sedan also has significant interior space but comes with the disadvantage of being wider and longer than the C-Class. BMW's 5 Series is 194.6 inches long and 73.5 inches wide. Such measurements mean that you may have to drive around the parking structure a few more times to find an adequate spot when business is booming. Both the BMW 5 Series and Mercedes-Benz C-Class Sedan have seating capacities of five people.
Warranty
Both the 2018 Mercedes-Benz C-Class Sedan and BMW 5 Series come with basic warranties that last either four years or 50,000 miles, whichever comes first. Both vehicles also have drivetrain warranties for up to four years or 50,000 miles. Warranties differ, however, in the area of free maintenance. Mercedes-Benz offers its owners free maintenance for the life of the vehicle regardless of mileage. BMW owners are restricted to four years of free maintenance with unlimited mileage.
When it comes to luxury that the everyday person can enjoy, Mercedes-Benz is the standard. This German-engineered fleet of vehicles has raised the bar in the United States for decades and continues to set the standard of style and class on the road. Stop by Mercedes-Benz of San Antonio today for a better driving experience!
---
* For details, exclusions and limitations on Mercedes-Benz Premier Prepaid Maintenance, contact your dealer, visit www.mbusa.com/maintenance, or call 1-800-FOR-MERCEDES.