Good Reasons to Purchase a Mercedes-Benz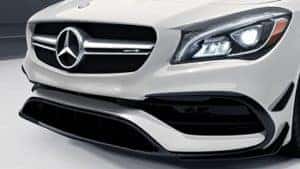 If you've been looking for a new car for a while and keep going back to ogle the luxury cars at the Mercedes-Benz dealer in San Antonio, TX, bear in mind that there's a seemingly unlimited number of reasons to finally take the plunge and get the Mercedes-Benz you've always wanted. Here are just 4 of the countless reasons that your next car should be a Mercedes-Benz.
Mercedes-Benz Came First
Although you probably thought that Henry Ford invented the first car with his Ford Model T in 1908, this is only partially true. Ford created the first car that was affordable to the public, revolutionizing the car industry forever. However, the first patent for a vehicle with a gas-powered engine was actually Karl Benz in 1886. Historically, Benz has the most experience in the industry, and whenever you're choosing a product or service, experience is one of the most important factors.
Mercedes-Benz Is Environmentally Friendly
Over the past couple decades, it's becoming increasingly important for many consumers to buy those products and utilize the services that are the most environmentally friendly. There are also many vehicles out there that while they are more ecofriendly than others, they don't perform as well. Mercedes-Benz has a track record of performing optimally while being friendly to the environment with innovations such as the ECO stop/start and two-mode hybrids. This technology reduces fuel consumption while limiting emissions in conventional engines.
Mercedes-Benz Is the Safest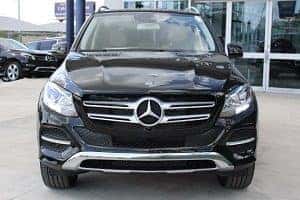 You would be hard pressed to find a safer vehicle than a Mercedes-Benz. Mercedes-Benz technology involves including safety features with a goal of eliminating or reducing the impact of car accidents. Mercedes-Benz vehicles are the quietest and arguably the easiest to operate on the road so you can focus on the experience and let the innovative technology get you safely from Point A to Point B.
Mercedes-Benz Treats You Like A VIP
When you choose a Mercedes-Benz, you can expect to be treated like a VIP wherever you go. Mercedes-Benz drivers enjoy preferred parking at many sports venues around the country. In addition, visiting the dealership for oil changes and regular maintenance tasks like tire rotations and alignments will have you coming to expect white glove service and amazing customer attention.
Ultimately, there are many reasons to buy a Mercedes-Benz car in San Antonio, TX. Not only are they fun to drive and offer the smoothest and quietest driving experience, but you'll be treated like a special member of the family for the rest of your life, because you'll now be part of the exclusive team of drivers who put luxury, class, and safety first above all else.