Compare 2018 Mercedes-Benz C 300 vs Audi A4
Specs at a Glance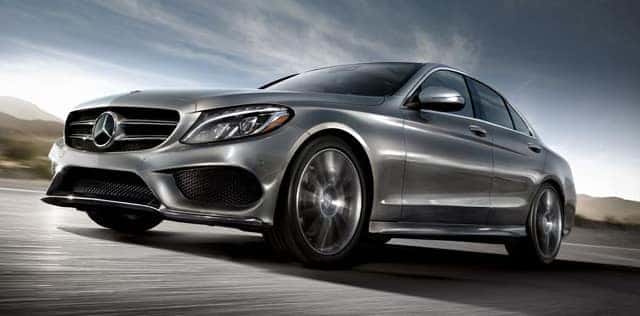 2018 Mercedes-Benz C-Class Sedan
Roadside Assistance
Unlimited yr.
---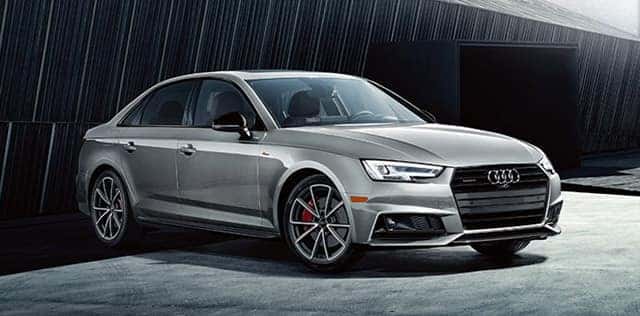 2018 Audi A4
Roadside Assistance
4 yr.
2018 Mercedes-Benz C-Class Sedan vs 2018 Audi A4
Serving

San Antonio

,

New Braunfels

, and

Boerne, TX
With compact sedans like the Mercedes-Benz C-Class and the Audi A4, you do not necessarily need to have a lot of money to get a luxury vehicle. Functioning as entry-level pathways to automotive premium quality, the C-Class (which currently offers the C 300 as its base model) and the A4 provide refined engineering, a high level of performance, exciting ride quality, and loads of tech features. For the 2018 model year, the C 300 has a brand-new nine-speed automatic transmission, and now has a rearview camera, proximity key entry, and push-button start as standard features. As for the A4, heated front seats are now standard, and more standard safety features are added to the upper-level trims. So, it's obvious that both Mercedes-Benz and Audi continue to keep their small executive cars competitive as some of the top-tier entries in the class. However, the 2018 Mercedes-Benz C 300 does enjoy a few advantages.
Drivetrain
On each vehicle, you have two drivetrain choices: a two-wheel drive and an all-wheel drive. While the all-wheel-drive system is better suited for tackling wheel slippage, especially when driving on surfaces compromised by weather elements, it's the two-wheel-drive system that exposes the difference between the 2018 C 300 and the 2018 A4. The C 300 uses a type of two-wheel drive known as rear-wheel drive. That means that engine power is sent to the rear wheels. With the engine placed at the front, the C 300's rear-wheel drivetrain helps make the vehicle handle better on the road, since the weight distribution is made closer to 50/50. By contrast, the Audi A4 uses a front-wheel drive, which means that engine power is sent to the front wheels and consequently does not provide a weight balance quite like its Mercedes-Benz counterpart.
Performance
The 2018 Mercedes-Benz C 300 is powered by a 2.0-liter turbocharged inline 4-cylinder (I4), which provides 241 horsepower and 273 lb-ft of torque. With the engine hitched to the 9-speed automatic transmission—and accompanied by the standard rear-wheel drivetrain—the C 300 can go from 0 to 60 mph in 5.8 seconds. Although the Audi A4 also has a 2.0-liter turbocharged I4 and a 9-speed automatic transmission, its standard drivetrain is front-wheel drive, and the engine produces 190 horsepower and 236 lb-ft of torque. That's 51 less horsepower and 37 less lb-ft of torque than the C 300's engine. Also, it has a 0-60 mph time of 7.1 seconds, which is 1.3 seconds slower than the C 300. Thus, if you emphasize acceleration and merging ability, the C 300 is the better choice.
Advanced Safety Features
Although both the 2018 Mercedes-Benz C 300 and the 2018 Audi A4 have several standard advanced safety features, it's the C 300 that counts forward collision warning and crosswind assist among them. The former detects an imminent crash and alerts you so that you can avoid it, while the latter detects sudden strong gusts of wind and provides targeted braking to prevent your vehicle from leaving your intended path.
Ready to take a trip in the 2018 Mercedes-Benz C 300, rather than the 2018 Audi A4? We're gladly waiting for you at our dealership in San Antonio. We have a rich collection of vehicles in stock, thereby ensuring that you'll find something that fits your specifications or preferences. Call us today to set up an appointment and meet with one of our Mercedes-Benz specialists.
---