Why You Should Choose Mercedes-Benz GLA as Your Next Car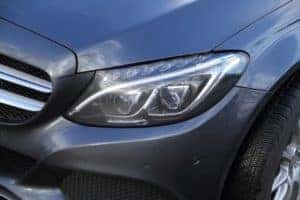 Small, yet powerful. Tough, yet smooth. GLA models pack the power of an off-road SUV into a sleek vehicle that remains valuable after years of use. There are many benefits to purchasing a certified Mercedes-Benz GLA in San Antonio, TX.
Power
The GLA 200 model contains a 1.6-liter engine, while the GLA 250's engine is 2.0 liters. Both are fast and powerful for their size. Pre-owned Mercedes-Benz GLA SUVs have 208 horsepower and accelerate from 0 to 60 mph in 7.2 seconds.
If you want most power you can pack into a small SUV, look no further than the GLA 45 AMG®. Its 2.0-liter 4-cylinder engine is small but holds immense power. It has 375 horsepower and goes from 0 to 60 in 4.3 seconds.
The 7G-DCT transmission's dual-clutch design helps the GLA shift quickly and smoothly between its seven speeds.
Design
GLA SUVs are known for their muscular, strong, trim exterior style. The front features larger air intakes and air-guiding "flics" that interesting designs and show off the car's muscle. Optional GLA 45 AMG® styling packages can include 19-inch multispoke wheels, lower body styling, and glossy black accents in the Night Package.
The interior design is equally exquisite. The main focal point is the attractive, sleek dashboard with unique rotary-style air vents.
Safety
Mercedes-Benz SUVs contain state-of-the-art safety features to protect you and your family on the road. This safety equipment includes seven airbags, drowsy driving alert system, blind spot monitoring, lane keep assist, adaptive cruise control, automatic parking system, and more.
Control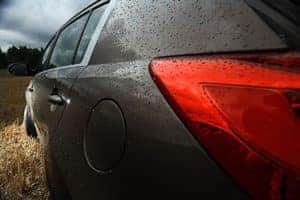 These SUVs feature good traction for rounding corners even on front-wheel drive models. For an exceptionally stable ride, 4MATIC® all-wheel drive automatically detects slick conditions and provides more power to wheels that need it most. Four-wheel drive can provide extra towing capacity and control in inclement weather. Ask your Mercedes-Benz GLA dealer about models with off-road mode for rugged conditions.
AMG® hardware contributes to a nimble model that gives you precise, agile control. AMG® models let you customize the clutch settings and include a RACE START mode.
Comfort
Many drivers buy a Mercedes-Benz GLA for its smooth ride aided by comfort off-road suspension. Some models have adaptive dampers that allow you to customize suspension.
Convenience
The hands-free electrically powered boot lid opens with a kicking motion with one foot, revealing a wide trunk in comparison with other small SUVs. A ski hatch lets you feed long items through middle rear seat, leaving outer rear seats comfortable for passengers.
The Mercedes-Benz me app connects your phone to newer models. It includes Remote Start and other useful features.
An 8-inch display screen is positioned high on the dashboard. You won't have to divert your eyes very far from the road to see on-screen functions. GLA models can run features like *Bluetooth®, Apple CarPlay, and Android Auto to help you stay informed and entertained while you're driving.
If you shop intelligently for a certified pre-owned Mercedes-Benz GLA, you may find that a luxury SUV is well within your reach.